EMBROIDERY OFFICE is a line of professional software products designed with the Apparel Decorator in mind.

While originally created for Commercial Embroidery, it has been redeveloped to include HotFix Decoration Design as well (rhinestones, sequins, spangles), making EMBROIDERY OFFICE the most versatile multi decoration software in the market today.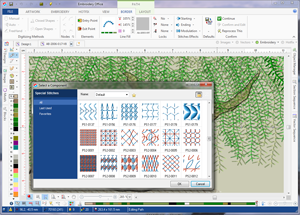 EMBROIDERY OFFICE has various software levels available to better fit the demands of established and start-up Apparel Decorators alike. This gradual scale allows users to upgrade according to their specific needs. Please find a Comparison Chart for more info on all levels of the EMBROIDERY OFFICE product line.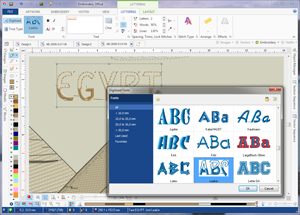 Priced accordingly to the features you can only find in professional software of this level and quality, EMBROIDERY OFFICE is the right product for the Apparel Decorator with commercial equipment and/or production needs. For lesser, non-commercial needs, you may consider our STITCH ERA products for a lower priced option.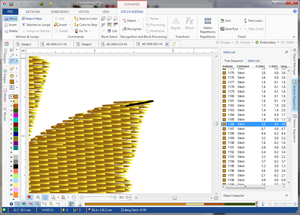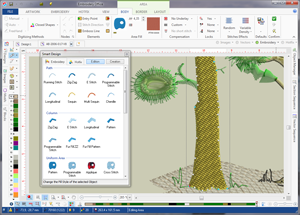 EMBROIDERY OFFICE includes tools for all aspects of the design creation process, such as design editing, merge & combine of designs, creation of designs with Digitized Fonts, creation of designs with True Type Fonts, custom digitizing of designs, automatic digitizing of designs, advanced design creation, library building tools, design file management, design conversion, etc.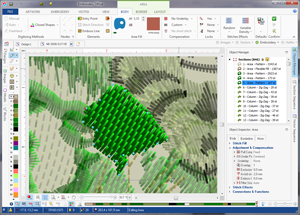 EMBROIDERY OFFICE encompasses a vast set of tools in a powerful, efficient yet elegant user interface. With its innovative, unique features, EMBROIDERY OFFICE is very user-friendly software, intuitive and easy to learn, regardless of how creatively demanding of sophisticated the design needs are.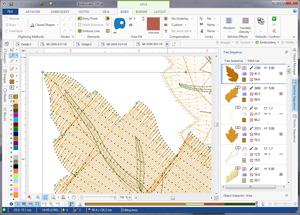 Here are some screenshots of our EMBROIDERY OFFICE version 15 software. Keep in mind that some of these features may not be included in all levels or may be optional modules.